Pointe at Lookout Mtn Golf Course Review Phoenix AZ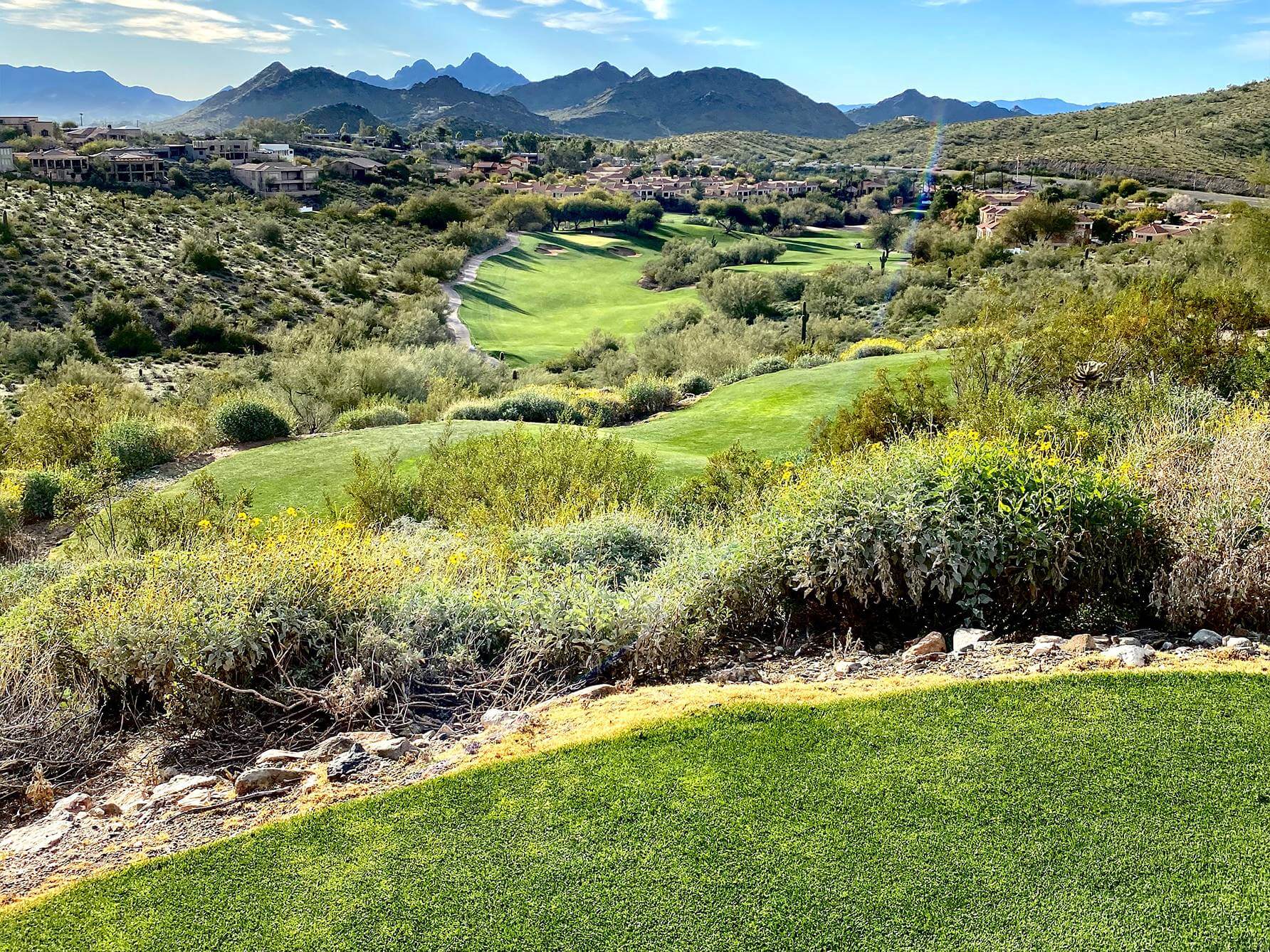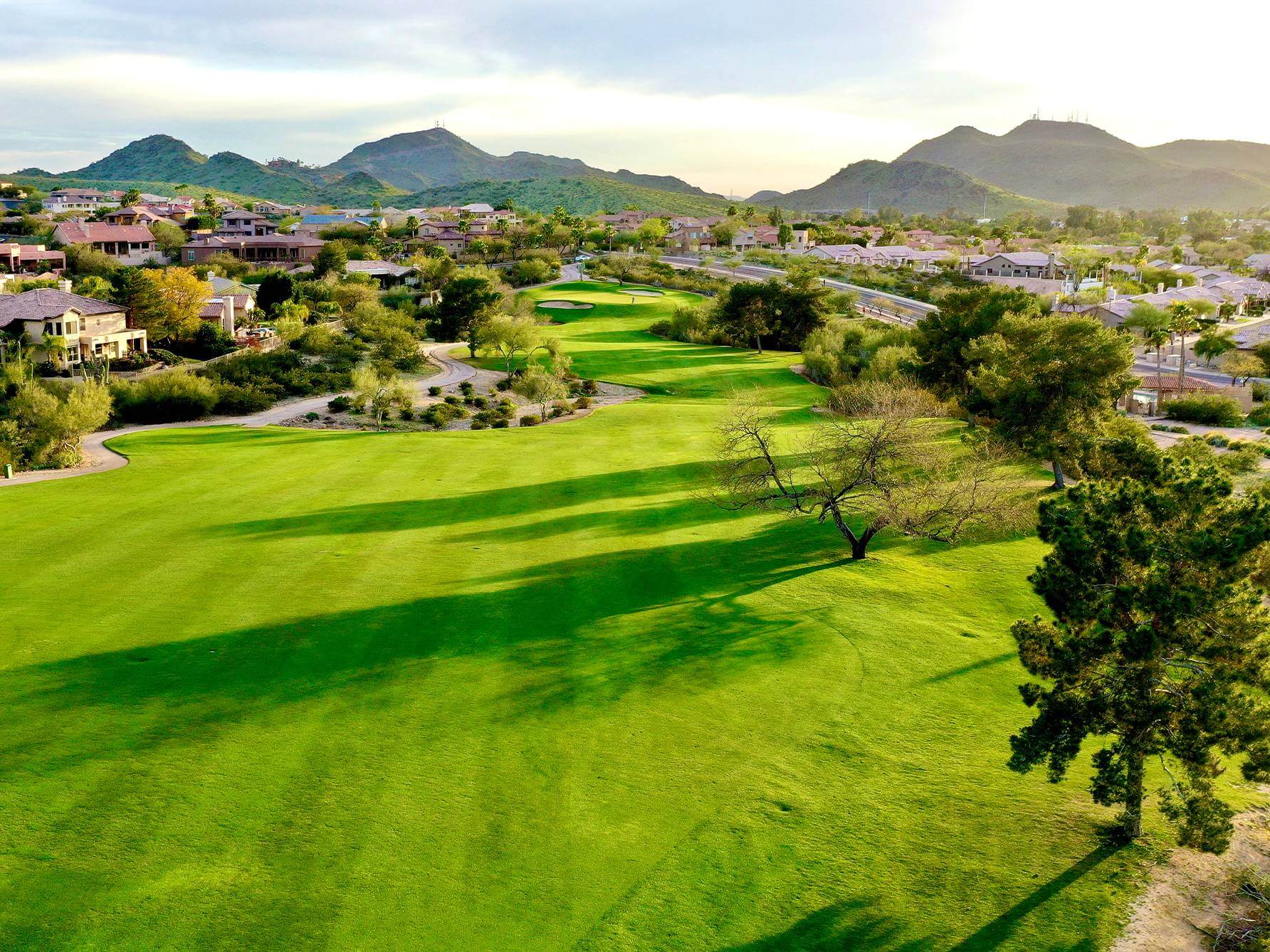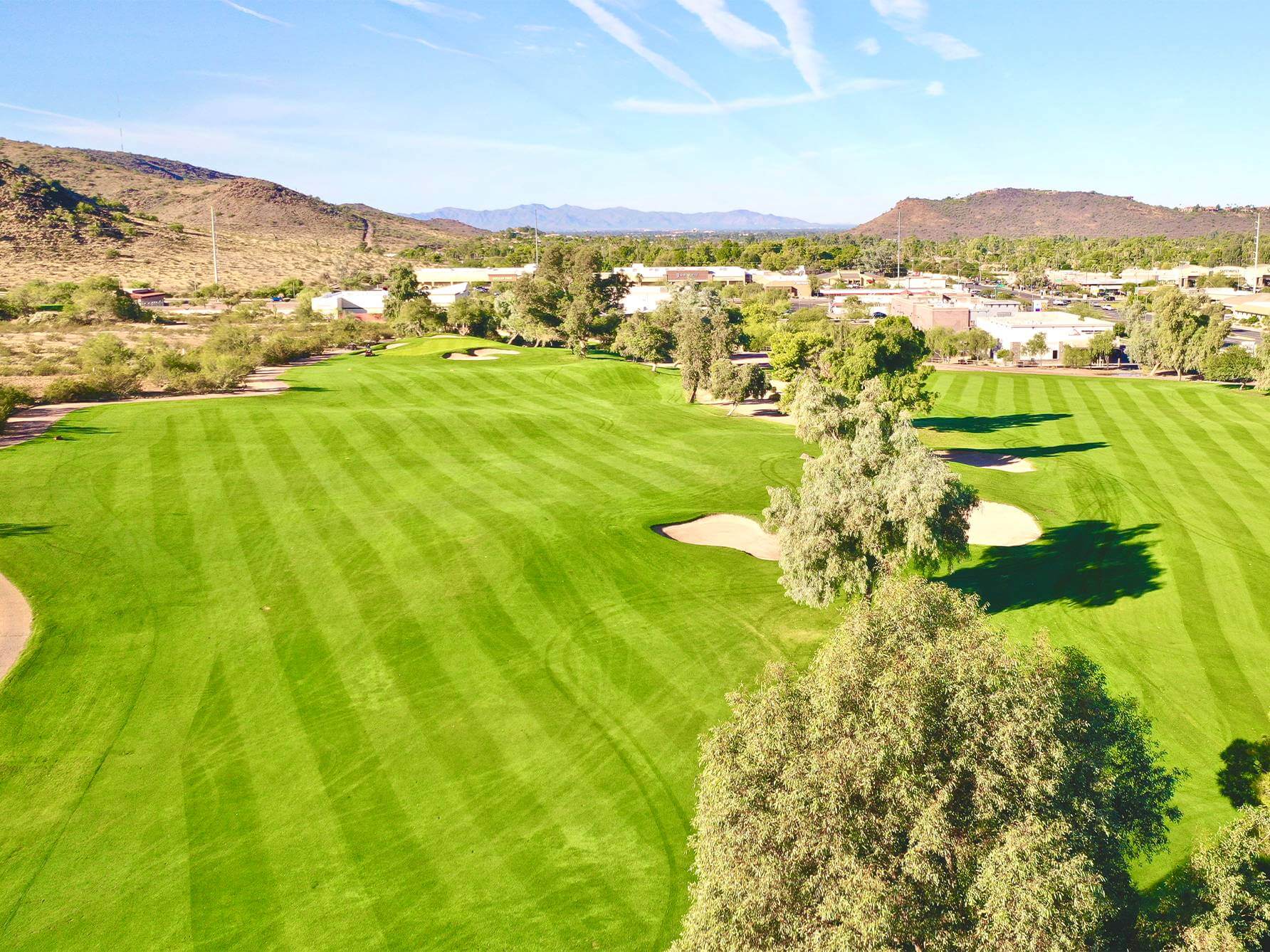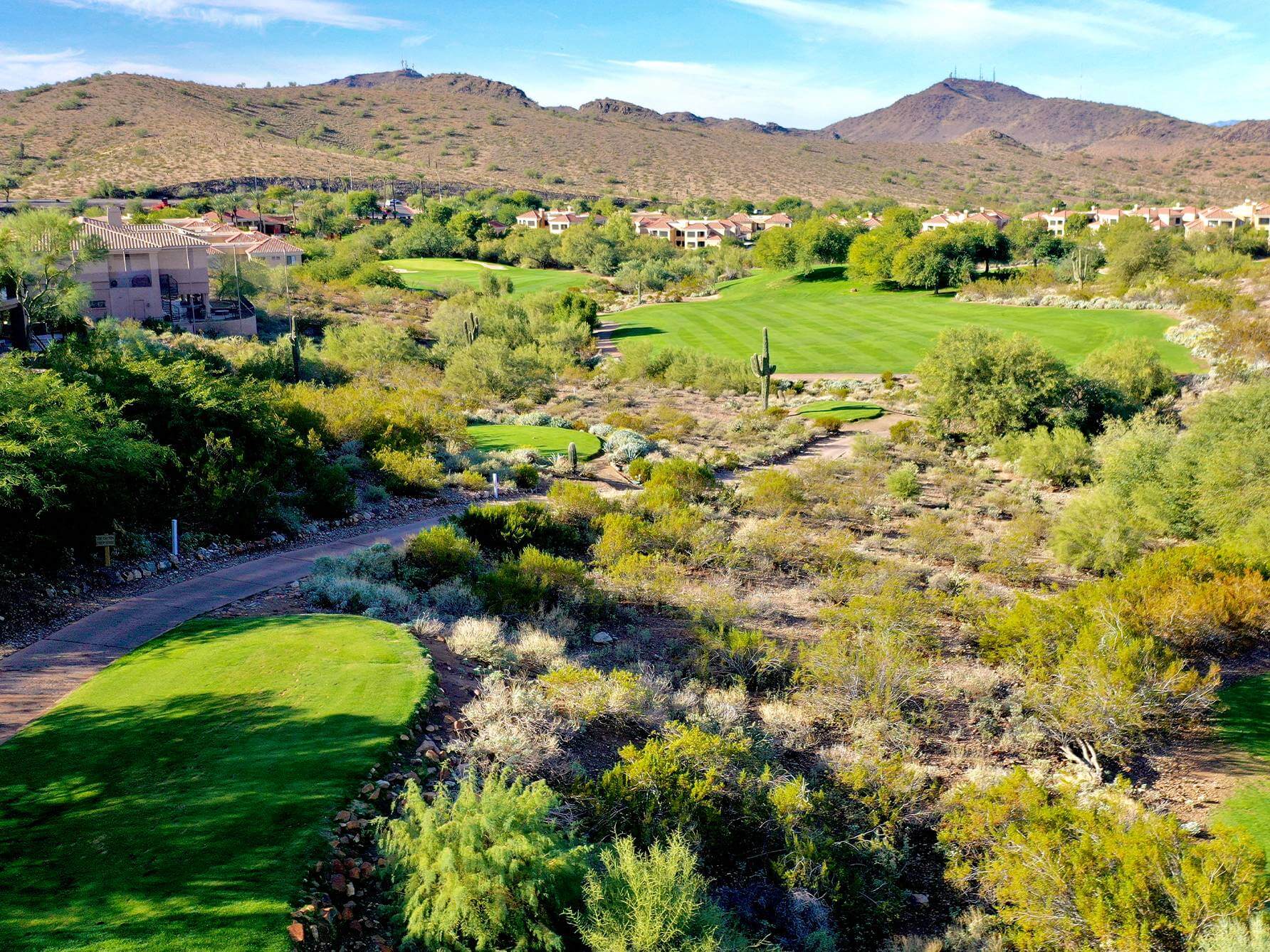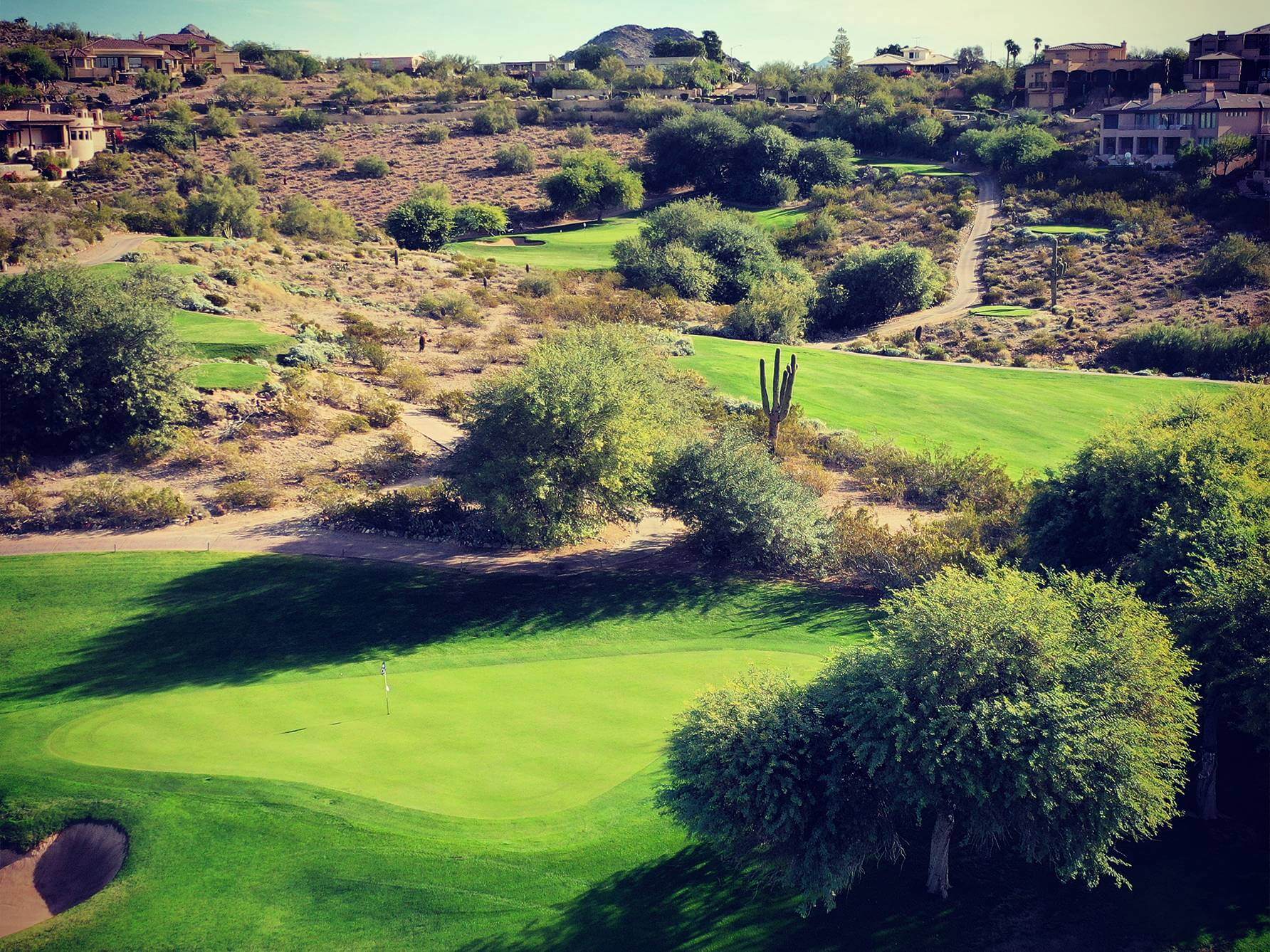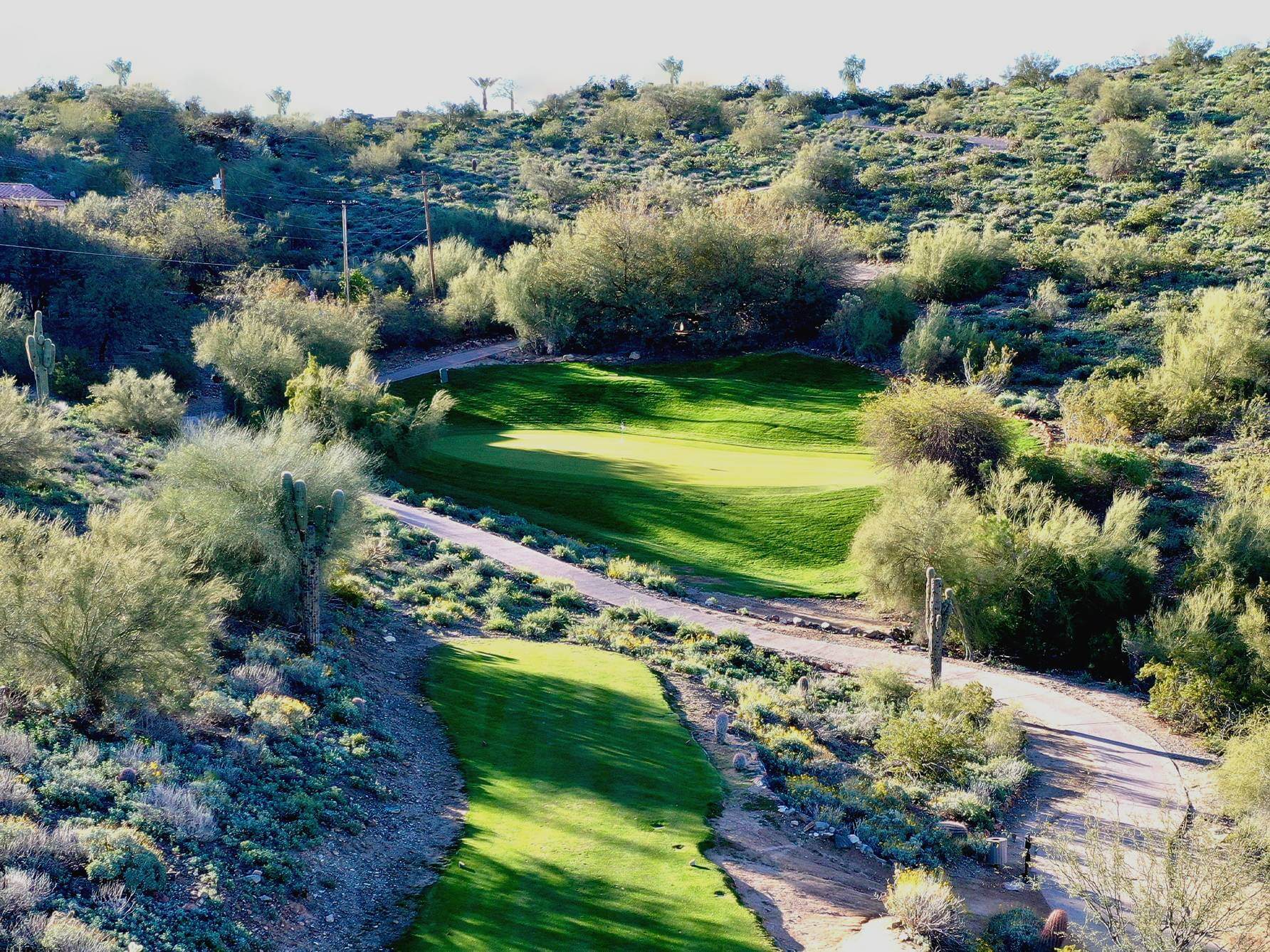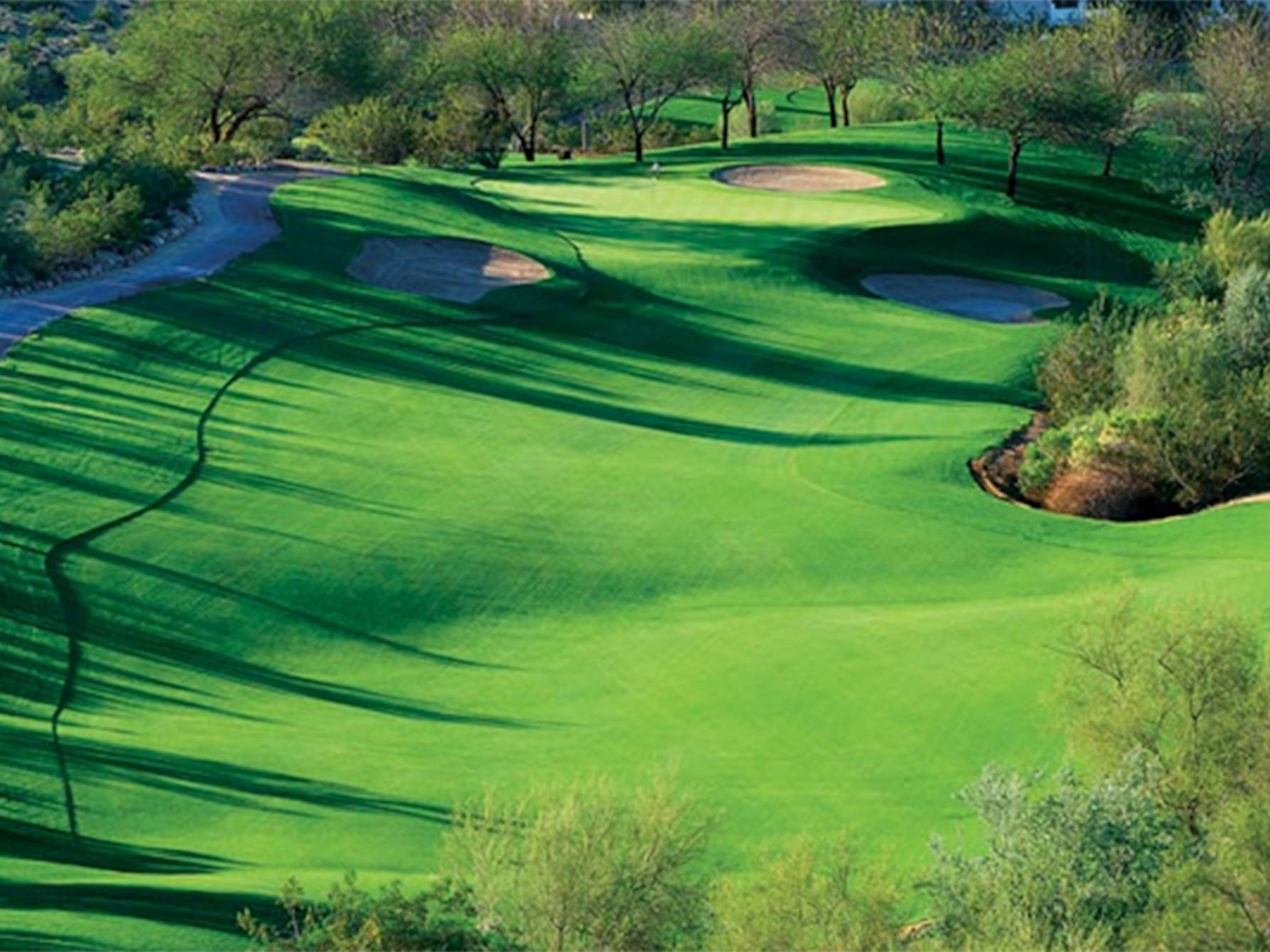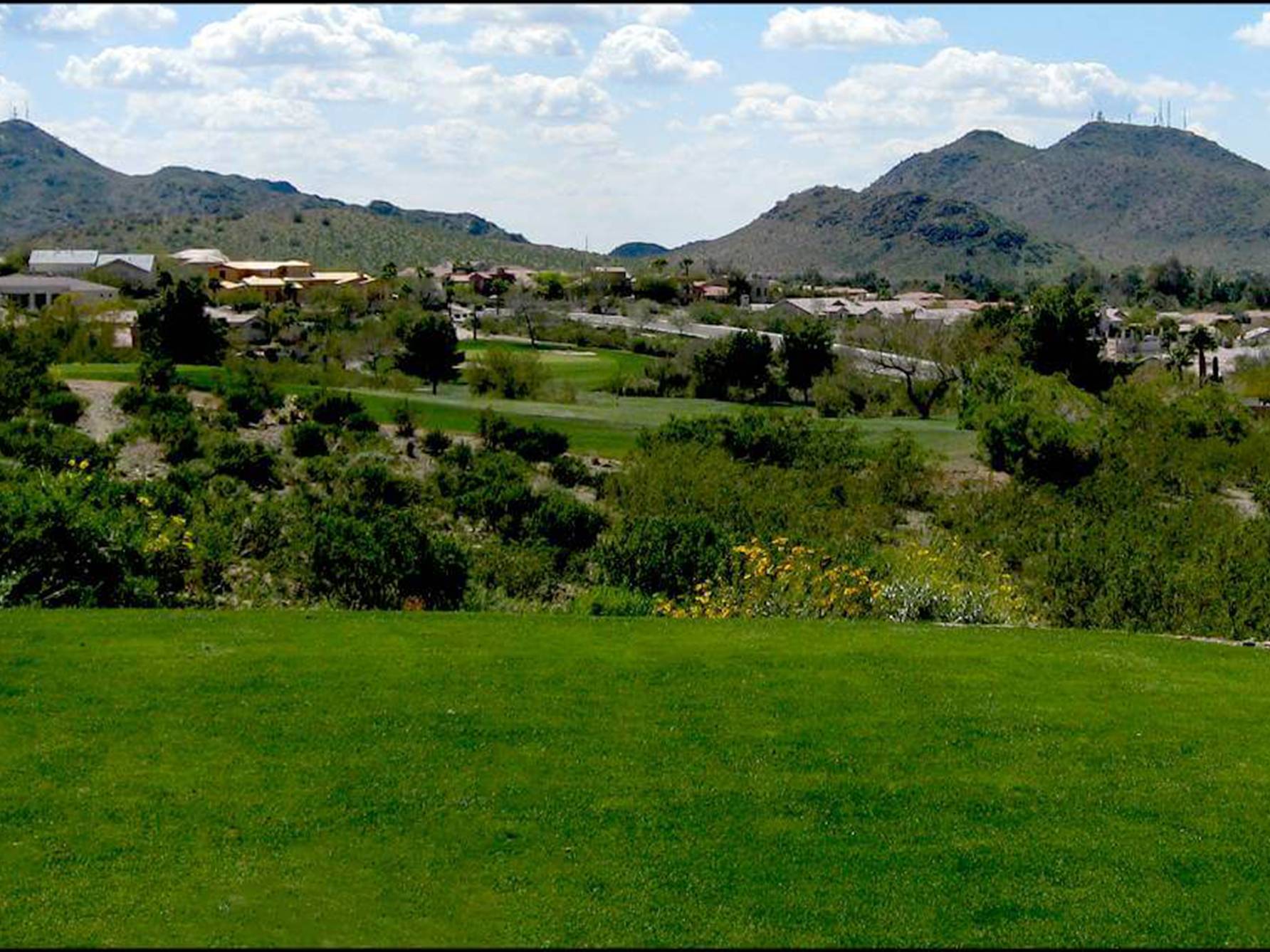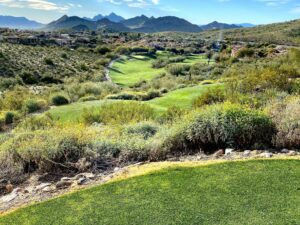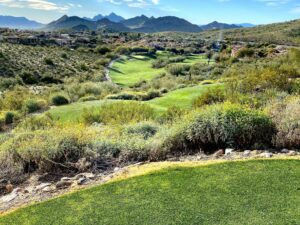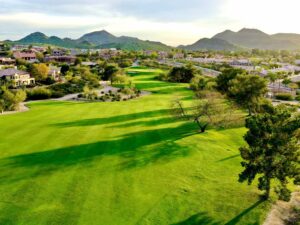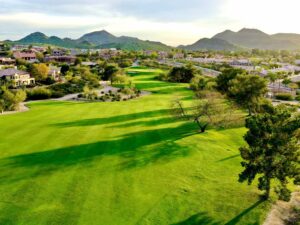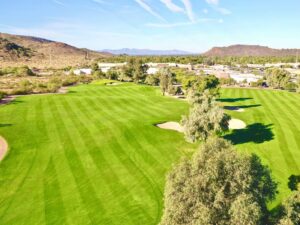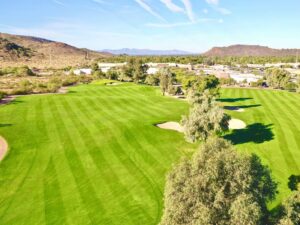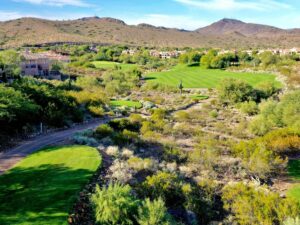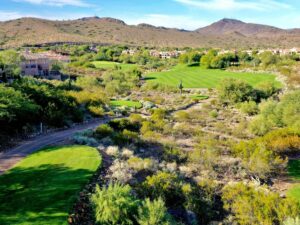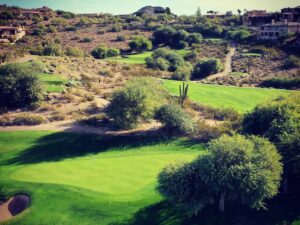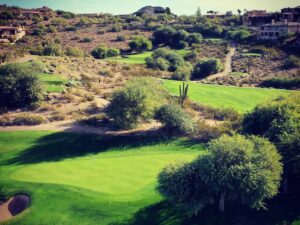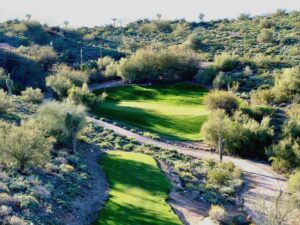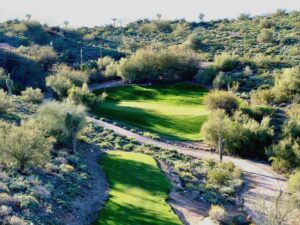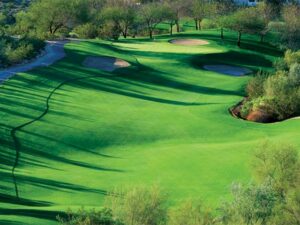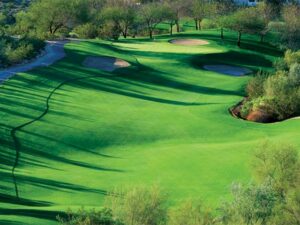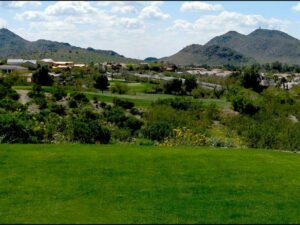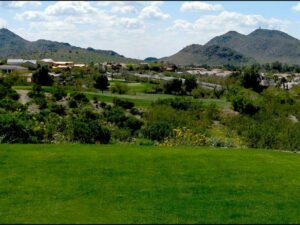 Course Review – Lookout Mountain Golf Club
Designed in 1989 by Bill Johnston, (also designer of one of Meridian's favorite hidden gems, Rancho Manana) The Pointe at Lookout Mountain will take you on a fun ride from beginning to end. It starts off with a few more traditional holes and then the elevation changes and desert style really kicks in, and the results are a wild and enjoyable round of golf.
A new definition of "green" bursts into your vocabulary when you visit The Point at Lookout Mountain. Thick Bermuda carpets work their way towards immaculate greens. And the color throughout the fairways is stunning, bright, lush, rich green. If you seek a fabulously conditioned golf course, stop here and be treated to some particularly verdant play. In the summer of 2007, the course had a minor face lift as some of the grass was replaced by desert landscape creating a more challenging target style to some of the holes.
This beautiful resort layout weaves its way through rugged terrain that borders the Phoenix Mountain Preserve and offers spectacular views of both Lookout Mountain and Squaw Peak. This is an exciting golf course for players of all skill levels as it presents the finest characteristics from both desert golf and traditional golf layouts. Desert golf and wide-open fairways may not belong in the same sentence, let alone on the same golf course. However, this contradiction of terms is not only true of The Pointe at Lookout Mountain, it's indicative of what you'll find when you visit this gem – a little bit of everything.
Most holes on this dynamic course play fairly straight from tee to green, and those that do provide doglegs are more in the variety of bananas, not boomerangs. Small alleys through which to carve your shot are non-existent; instead carries over predominantly unplayable desert brush are the norm. The second hole fits this mold, a par-5 that is a dogleg right, a hole that like most of the others is easily navigable, providing danger down only one side – in this case the left, with two bunkers and a bevy of trees and scrub.
Other Information – Lookout Mountain Golf Club
Practice Facilities:Driving Range, Chipping Green, and Putting Green
19th Hole:
Awards:Golf Digest named it one of the 450 best public courses in the country and Lookout Mountain has been consistently voted one of the top 25 golf courses in the state of Arizona. Our course has also hosted celebrity events such as the Harmon Killebrew Invitational, the Royce Clayton Charity Classic and the Phoenix Suns Scramble.
Designer: Forrest Richardson / Bill Johnston
Recommended handicap: A thoughtful feature is the careful placement of the forward tees which makes this course a big favorite among the women golfers who give it constant kudos. And yet the back tees are a challenge for any golfer. So we can recommend this course to all skill levels.
1 -10 Course Rating by Meridian's Golf Specialists: 9
Comments by Meridian Guests: "I compare this course to the movie King Kong. It starts off calm and then the beast is released and it becomes a wild adventure. We really loved it."
"Just got back from a 5 day trip to AZ staying at Meridian. Of the five courses, this course was simply the best. I am glad it was recommended to us."
"The course was challenging yet fair, and offered some spectacular views."
"Great course. Very well maintained. Grass was green and soft. Course looks harder than it actually is."
"Hole number 7 & 10 were the two most dramatic holes I have ever played. Just a great experience."
"The layout, the service, and especially the conditions, were all fabulous."
"I recommend this course to all skill levels. My wife and teenage boys really enjoyed it. I am a low handicap golfer and I found it very challenging from the back tees."
Wow! Bring your camera and be ready to use it."
The Drive: Only about 20 minutes from Meridian CondoResorts. It is also only about 15 minutes from the airport so it is also a good course for the day of arrival or departure.